Leavell Investments Ranks #7 on the 2022 CNBC Financial Advisor 100 List
For four consecutive years, Leavell Investment Management has been a CNBC Top 100 Financial Advisory Firm in the United States.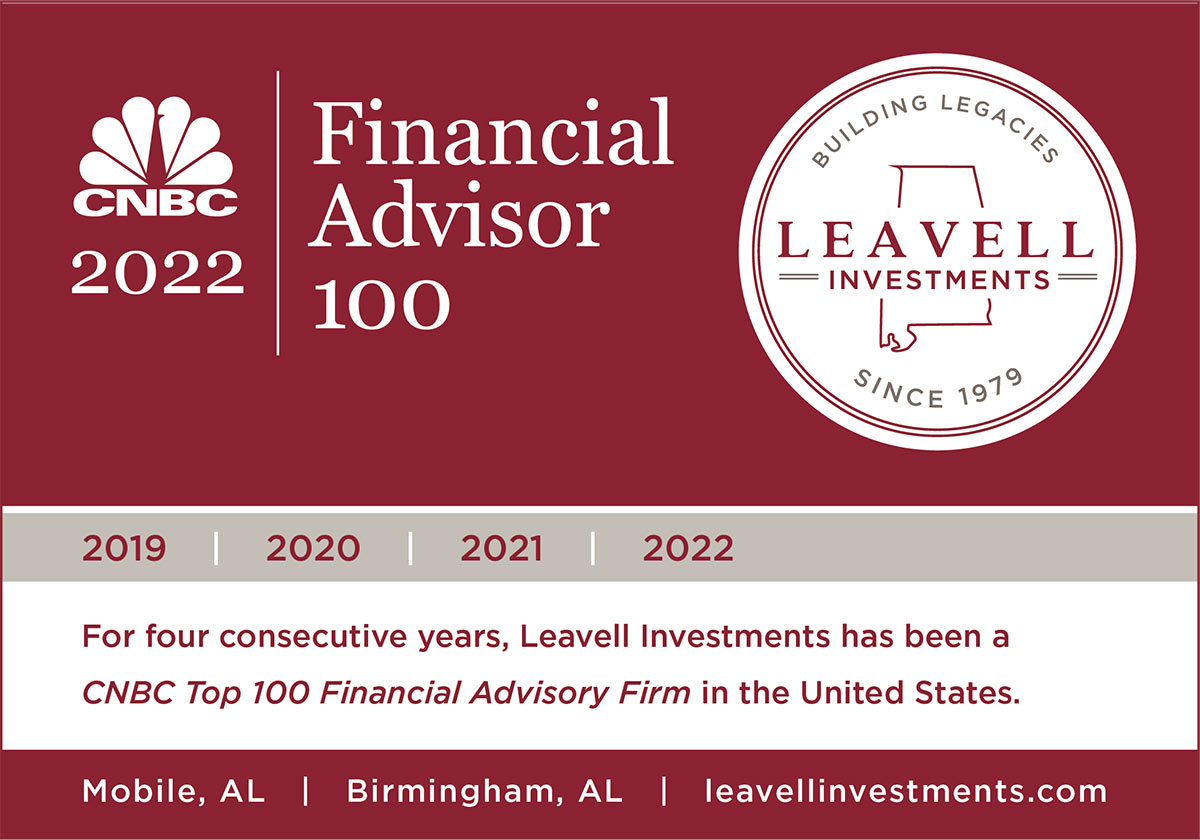 Financial advisory firms, including Leavell, do not pay to participate in CNBC's annual FA 100 ranking. To see the methodology for the 2022 edition of CNBC's annual FA 100 ranking, click here. Leavell is required to pay a licensing fee for use of the CNBC logo in our marketing materials.