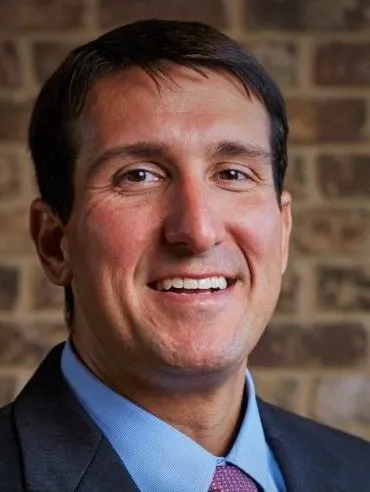 MOBILE, AL, December 19, 2018 — Leavell Investment Management, a Mobile-based independent investment advisory firm, announced that financial advisor, John Wade Therrell has earned the highly regarded CFP® certification as an accredited Certified Financial Planner™.  Mr. Therrell has worked at Leavell as an Investment Counselor since 2015, and is responsible for helping clients understand, set, and achieve their investment and retirement goals.  When asked about the importance of his new credentials, Mr. Therrell explained, "In my role, it is vital to be able to analyze an individual's entire financial situation, solve their financial problems, and devise a comprehensive plan to achieve their financial goals, and with the CFP®, I am uniquely qualified to do this".
The CFP® marks identify those individuals who have met the rigorous experience and ethical requirements of the CFP Board, have successfully completed financial planning coursework, and have passed the CFP® Certification Examination covering the following areas:
The financial planning process
Risk management
Investments
Tax planning and management
Retirement and employee benefits
Estate planning
CFP® professionals also agree to meet ongoing continuing education requirements and to uphold CFP Board's Code of Ethics and Professional Responsibility, Rules of Conduct and Financial Planning Practice Standards.
About Leavell Investment Management
Founded in 1979, Mobile-based Leavell Investment Management, Inc. is an independent, employee-owned registered investment advisory firm dedicated to serving its clients by creating customized portfolios tailored to each client's unique circumstances. The firm serves individuals and families; businesses; pension and profit-sharing plans; 401(K) plans; endowments and foundations. Visit www.leavellinvestments.com.
About CERTIFIED FINANCIAL PLANNER™ BOARD
CFP Board is a nonprofit certification organization with a mission to benefit the public by granting the CFP® certification and upholding it as the recognized standard of excellence for personal financial planning.  CFP Board owns the certification marks CFP®, CERTIFIED FINANCIAL PLANNER™ and federally registered CFP (with plaque design) and CFP (with flame design) in the U.S., which it awards to individuals who successfully complete initial and ongoing certification requirements.  CFP Board currently authorizes more than 80,000 individuals to use these marks in the United States.  For more about CFP Board, visit www.CFP.net.