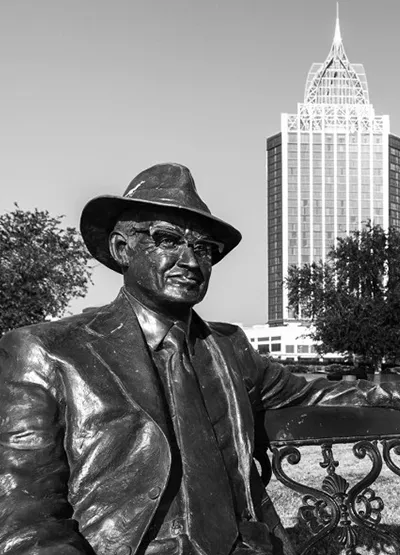 MOBILE and BIRMINGHAM, June 7, 2018 – Leavell Investment Management, an independent investment advisory firm with over $1.6 billion in assets under management as of May 31, 2018, today announced the hiring of Investment Counselor Raines Welden and promotion of Dalton Nix to Director of Account Management.
"We are pleased to have added Raines to the Birmingham office to further strengthen our firm's longevity. The energy level he brings after training for five years in the Raymond James Advisor Mastery Program is accretive to the team and valuable to our firm," said Andrew Grinstead, President at Leavell Investment Management. "Today we are also announcing the promotion of Dalton Nix to the role of Director of Account Management. Successful investing requires combining the wisdom that comes from years of experience with the toolset that comes from the latest technology. Dalton enhances our ability to leverage the latest technology in ways that will benefit our clients. The firm is excited about both of these announcements."
Raines Welden joined the firm in 2018 after spending five years as a financial advisor with Raymond James in Birmingham. He provides investment advice for high net worth individuals and also focuses on employee-sponsored retirement plans, actively working with business owners and decision makers to advise on the investment choices for their plans. A component of his retirement plan practice is in the area of employee education, ensuring awareness and understanding of the benefits and features associated with retirement savings and planning. A Birmingham native, Raines is a graduate of Auburn University with a B.A. in finance with a minor in economics. He also holds the professional designation of Accredited Asset Management Specialist (AAMS) issued by the College of Financial Planning.
Dalton Nix joined the Leavell team in 2016. In addition to serving as an Associate Investment Counselor, he has been instrumental in developing, managing, and presenting value-add tools that educate clients and help them make more informed decisions, especially as it relates to retirement. As Leavell continues to elevate the industry standard for tailored and transparent investment advisory services, Dalton has also helped the firm transition to an industry leading performance platform that assists clients, and portfolio managers, in evaluating and monitoring portfolio structure, risk, and performance. He graduated cum laude with a degree in Finance and a minor in economics and later earned his M.B.A., both from the University of Alabama.
About Leavell Investment Management
Founded in 1979, Mobile-based Leavell Investment Management, Inc. is an independent, employee-owned investment advisory firm dedicated to serving its clients by creating customized portfolios tailored to each client's unique circumstances. The firm serves individuals and families; businesses; pension and profit-sharing plans; 401(K) plans; endowments and foundations. Visit www.leavellinvestments.com.